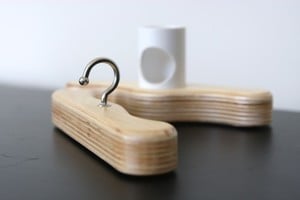 All of our wheels come standard with an open (by-passable hook) orifice. This orifice allows you the freedom to spin any weight of yarn, including super bulky or embellished art yarns, without getting trapped or snagged in your orifice.
We also have a tube orifice bar available as an accessory to your wheel, which is better for auto wrapping.
Tube & Hook Orifices for equivalent sizes are included in ALL Package Deals.
Pricing
4 oz with 1/2 inch tube - $29
8 oz with 1 inch tube - $29
12 oz with 1 inch tube - $44
16 oz with 1 inch tube - $44
32 oz with 1 inch tube - $44
SAVE ON SHIPPING. Add extra bobbins to your spinning wheel order to save on shipping! If you're ordering accessories only, the shipping charges are Flat Rate. $15 to the USA and $25 Worldwide per order.
*PLEASE NOTE FIBER EQUIPMENT IS NEVER INCLUDED IN ANY WEBSITE SALES*